DPAS eLearning: Log in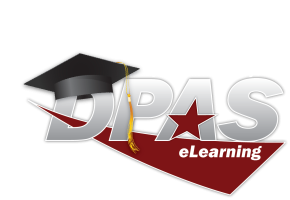 Is this your first time here?
If you have never taken DPAS training, you first need to create an account.

ATTENTION: DO NOT CREATE A SECOND ACCOUNT!
If you are unsure if you already have a prior/existing
DPAS eLearning account, you are unable to log in successfully,
or you haven't received the automated confirmation email after
registering a new account within an hour of registration,
please send an email requesting assistance to the
DPAS Help Desk at: DPASsupport@leidos.com.